Micro-Box Team is one of the oldest and one of the most trusted team in GSM market. The book2net public amazes users again and again with its user-friendly design, the intuitive Easy Scan Professional software and of course, the exceptionally high-quality scan results. Ergonomic, powerful and of highest quality!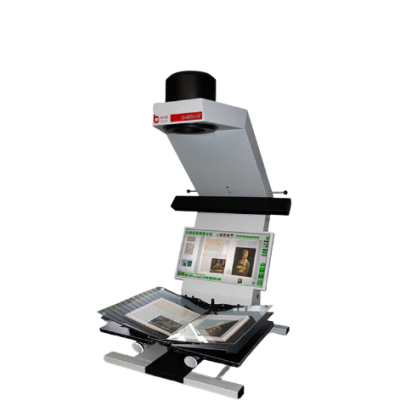 Characteristics and Feautures
Kodak Alaris is a leading provider of information capture solutions that simplify business processes. The KODAK S3060F Scanner is built for today and ready for tomorrow, delivering a powerful, connected solution that grows with your needs.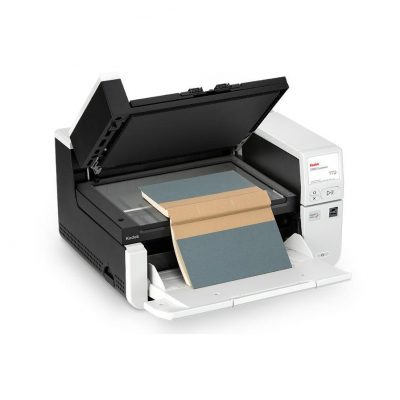 Characteristics and Feautures
The SCAN MASTER 2 is a special A2 book scanner. It was basically designed for applications that require a very high optical resolution and where the books are very thick. With its 35 cm motorized book cradle the SCAN MASTER 2 is able to handle books that other A2 book scanners are unable to cope with. Operating the SMA SCAN MASTER 2 A2 book scanner is easy and convenient. Simply place the book and hit the scan button. The rest of the process is fully automatic. All the operator has to do is to flip the page and release the scan. All SMA scanners are equipped with a special LED light illuminator that does not produce any ultraviolet or infrared radiation. Harmless and uniform illumination is guaranteed. The illuminator of all SMA scanners is located inside the scan head and is simply moved across the original. As a result all SMA book scanners can be operated independent from ambient light and do not irritate the operator's eyes.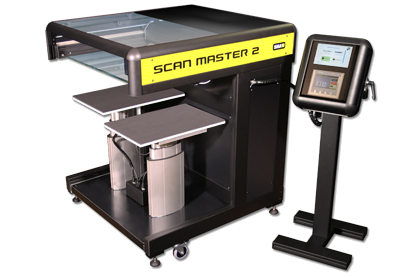 Characteristics and Feautures
The A3 book scanner SCAN MASTER 3 is our low-cost book scanner for smaller books. It is a desk top A3 book scanner with a very high optical resolution. Due to its compact design the SCAN MASTER 3 is suitable for mobile usage.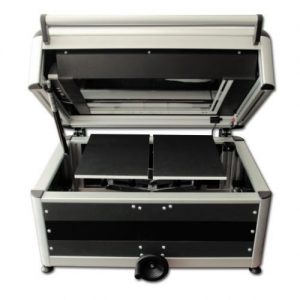 Characteristics and Feautures
Very high optical resolution
For years, Konica Minolta has led the way in digital print/ scan technology that makes information more powerful. Now you can count on Konica Minolta face-up color book scanners to get the most from your originals – with scanning features and networking functions that increase image quality while maintaining speed, accuracy and cost-efficiency. You can also print to any MFP or printer on your network for maximum flexibility in a wide range of applications. The ScanDIVA and PS5000C MKII will help you get the job done better – and make you more productive.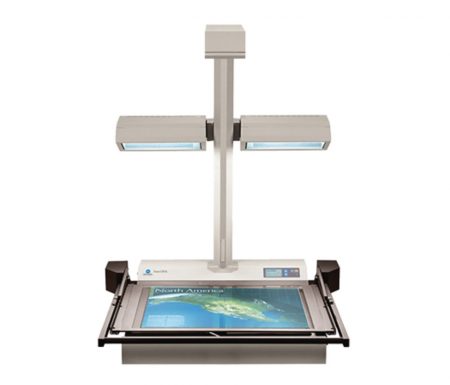 Characteristics and Feautures
Bookeye Book scanners are designed for use in Libraries, Archives and Service Bureaus. They are made of the highest quality materials to achieve the highest quality images in the best way possible.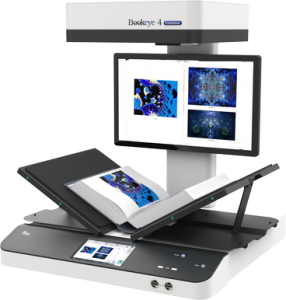 Characteristics and Feautures
Aura The Smart, Portable Personal Scanner Innovative AI Technology for enhanced scanning performance. Scan anything from documents, drawings, contracts and notes to newspapers, books and photos.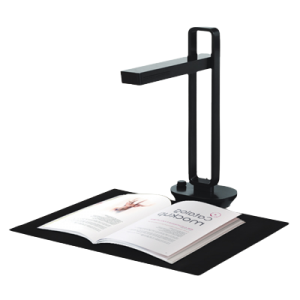 Characteristics and Feautures
Intelligent Technology: Auto-Detect Page Turn and Auto ScanIntelligent software auto-detects page turn and can trigger scan automatically for effortless scanning
Preview Screen Shows
Scanning in Real Time2 inch viewing screen shows scan preview in real time to
ensure image to be scanned is within the scanning frame
More efficient scanning, less error
Preview Screen Shows
CZUR M3000 Pro is integrated with powerful hardware and software for professional, fast and delicate book scanning experience. An Ultra-Clear and Fast Scanner – More Professional and Delicate Book Scanning Solution.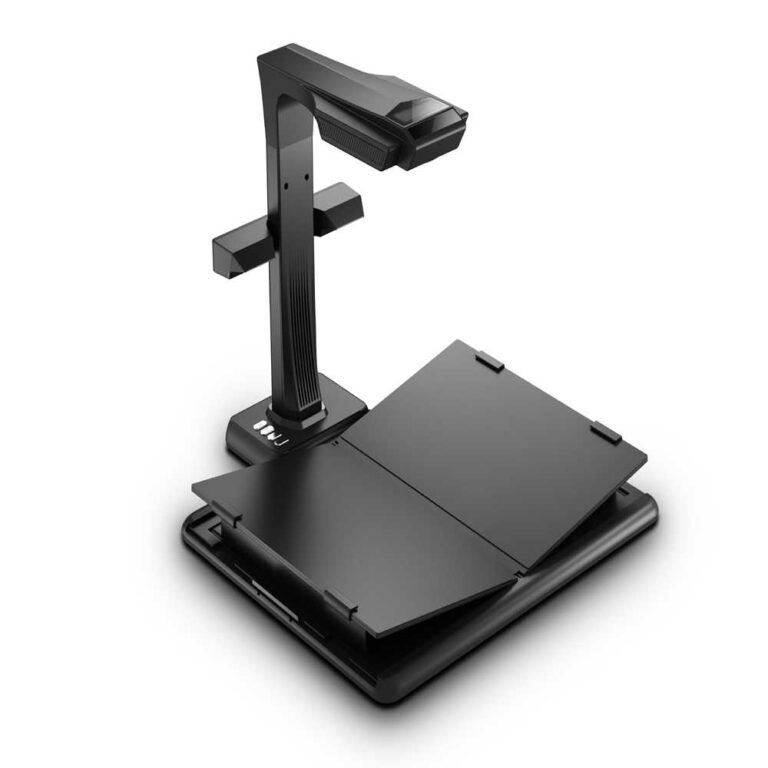 Characteristics and Feautures
32-bit MIPS CPU and 20MP HD Camera
60 pages/min (30,000 pages/8 hours)
Smart Tilt Correction & Auto-Flatten (unique functions) and Auto Combine Sides, blank pages detection (advanced features)
Scan all kinds of documents, even glossy materials
Powered by ABBYY
Support more than 180 languages
Finger Cots Removal
1.2s Dual Pages
Up to A3 Size
Sophisticated digitization solutions in particular require high-performance scanning systems that meet the wide range of demands with respect to quality and quantity of documents – and will continue to do so long term, too.The multistream system generates color, grayscale and bitional images as required.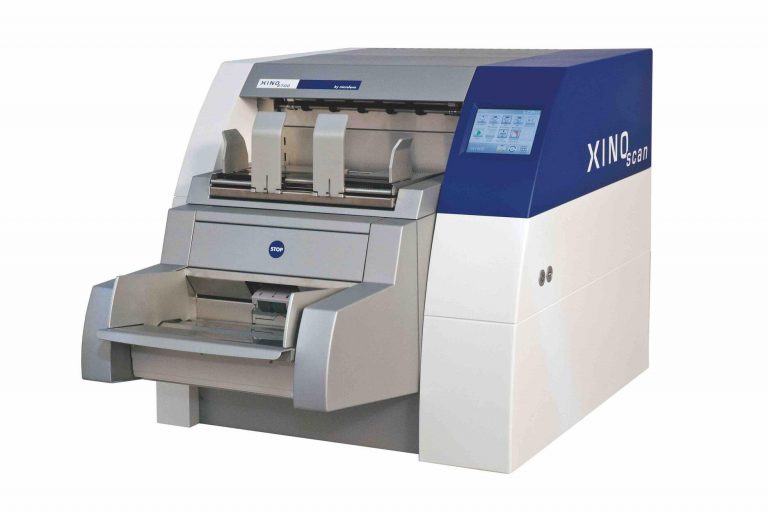 Characteristics and Feautures
Premium color scanner with 75, 100, 150, 200, 300, 400 and optional 600 dpi 
Speed: up to 200 ppm for A4 landscape with 200 dpi
24-bit True Color, 8-bit grayscale, 1-bit bitonal
SCSI-3, USB, Twain, ISIS(in preparation)
Patch code sorter

WE MAKE TECHNOLOGY 
WORK FOR YOU